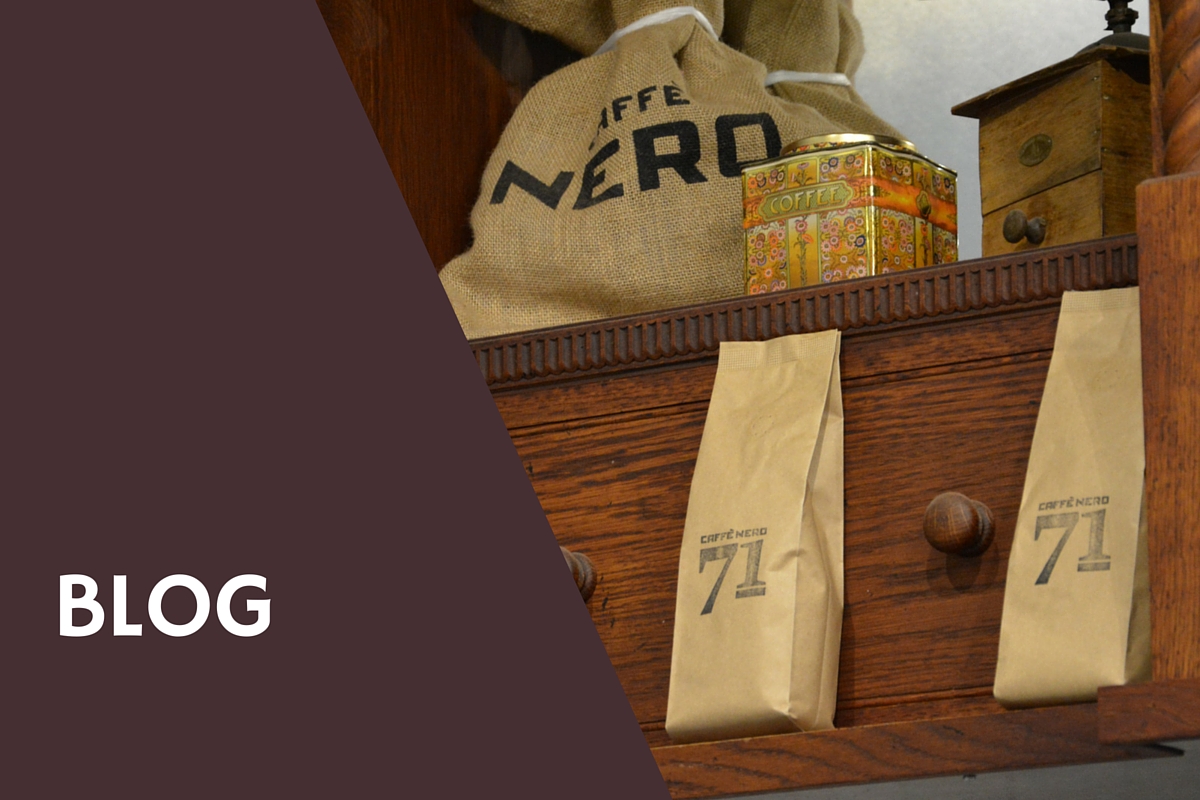 World of Coffee week was a busy one. Apart from regular folks overdosing on coffee – I was in good company! – Dublin was buzzing with caffeine-oozing events. I was lucky to get invited to Caffe Nero in South King Street for a coffee cupping of '71', their single blend Nicaraguan coffee.
I turned up at their doorstep just after 6pm. Having never visited the café, I let my nose lead me to the barista station. The interiors were bathed in warm colours thanks to the use of brass lamps and rustic-style wood. I was welcomed by the cheerful staff who fixed me up with a latte pronto. The place was packed; apparently I am not only coffee addict in town.
After a few minutes of mingling and sipping Giacomo Celi, Master of Coffee at Caffè Nero took the floor (or rather the counter). To nudge our taste buds, we were given a deck of mini cards, each of which represented a different flavour. The whole set-up was meant to help us better understand and unveil the secret of sampled coffees. Next step: the coffee itself. The guests were offered three espressos, each from a different corner of the world.
First stop was a Brazilian semi-washed Arabica from a single farm in Cerrado Mineiro. The next cup brought the star of the evening: 71. Sourced from the 71 farms, this Nicaraguan coffee from the La Esmeralda project is definitely vibrant and aromatic – a bag should be in every heavy sleeper's kitchen cabinet for sure. My favourite, however, came last: an Ethiopian from the Sidamo region. I really enjoyed its sweetness and that flowery aroma. I think I just have the thing for Ethiopian coffee.
The end of the evening pampered us with another treat. The cupping participants could develop their own unique blend as a keepsake of this well-caffeinated event. What's more, each bag boasted a hand-crafted design. Additionally, we had a chance to spice it up even more thanks to the artist herself being on hand.
I left the event uber-happy and greatly hyped up. Bouncing through the streets of Dublin I carefully wrapped my arms around my personalised bag of beans and held onto some freshly-brewed good memories. I am looking forward to the next cupping session.