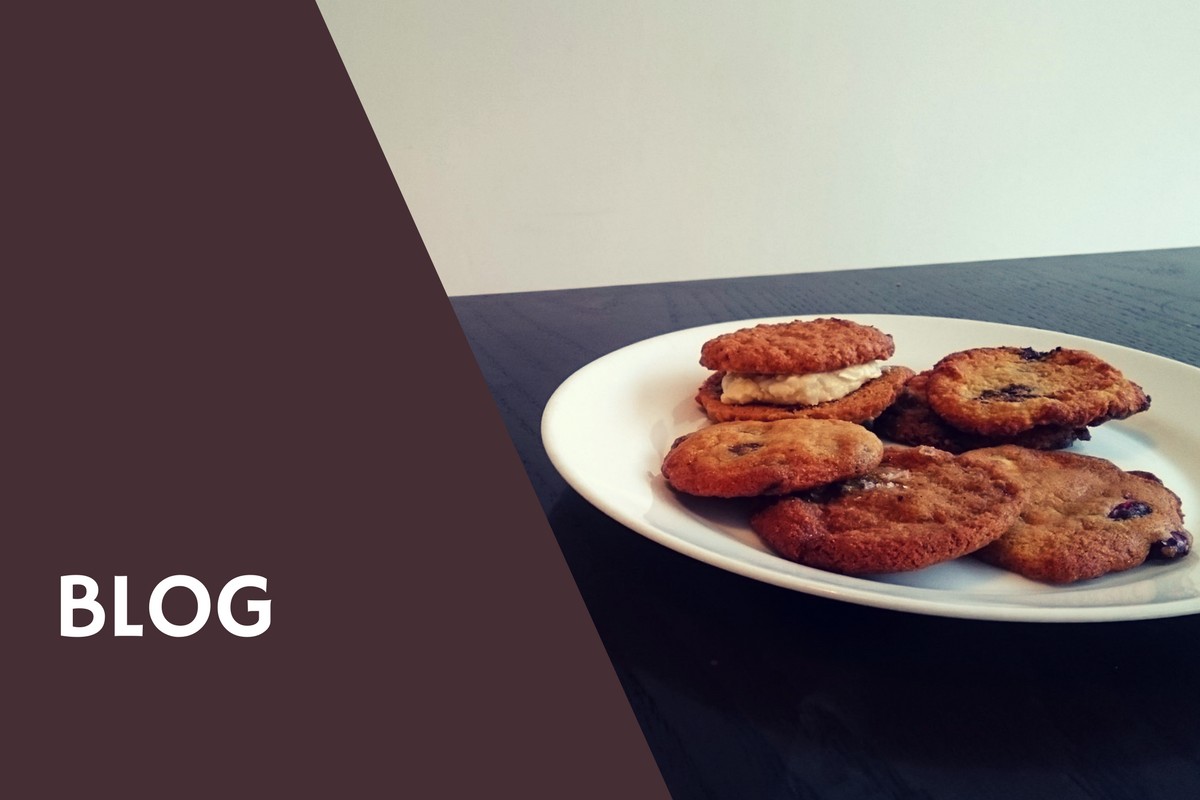 As a huge cookie monster, I always look for an excuse to pamper my sweet tooth. Imagine how chuffed I was when the lovely ladies behind the Dublin Cookie Co invited me for a one-to-one cookie and coffee pairing lesson. Get your plates ready as I am about to spill the beans on how to create a perfect caffeinated match with some of our pet bakes.
First on the menu is Carrot Cake Sandwich Cookie, our all-time favourite. Dough packs a punch thanks to cinnamon and ginger, plus creme cheese and coconut used as a filling. As a result, this cookie is full of zing that might be hard to balance. To fully enjoy its richness, pair it with a cup of espresso. Its sharp, distinctive taste would go well with the sweetness and spice of the cookie, accentuating its character without overpowering the bake's unique flavour.
Next, we have Salt Carmel and Toasted Pecan Cookies. Because of the flavour combinations, you can go a bit nuts. Literally! Try filter or drip coffees with nutty undertones. Many coffee beans from the South and Central America and Asia would have a nut-infused mouth feel so you can look for them at your local speciality coffee house.
If you are into Classic Choco Chip Cookie, you need something to make chocolate bounce well. The Dublin Cookie Co's version includes 54% dark chocolate, which brings that semisweet flavour to the cookie mix. As a result, you can chew on a cookie that makes you crave for another bite without deafening your taste buds with sugar. Americano or espresso will do the trick and enhance chocolate-ness of the cookie. It will splash that notable chocolaty sweetness against a tangy favour of your coffee. Alternatively, use tea with vanilla notes or Irish breakfast tea (yes, I'm a tea drinker and proud of it).
Let's finish with a bang: White Chocolate and Cranberry Cookies. I can't deny that white cholate can you give a case of the sugar rush. Event with zesty, bittersweet cranberries, the mojo of white chocolate might be tricky to tune down. Having said that, you can dodge a glass of water in favour of white coffee. Milkness brings the sweetness and cranberry's bitterness down a notch, adding an extra layer of smoothness to the cookie's texture and taste.
Want to learn more about pairing cookies with your coffee or other drinks? Make sure to check out The Dublin Cookie Co's Facebook for upcoming in-store events, or simply drop by their shop for a chat and a box of treats.