Although I love my regular pick-up from The Barn, Baoboab Roasters or Cloud Picker, it is always nice to try out something new. Luckily, specialty coffee shops around Dublin love to mix and match their coffee house roast with goodies from micro-roasteries scattered around the globe. Here are 3 great coffees that you should check out this week.
Talor&Jørgen (Oslo) at Joe's Coffee (€14.50)
Talor&Jørgen is the brainchild of a coffee loving Aussie and Norwegian. The team is all about roasting and brewing some pretty delicious coffee. On the website, the micro-roastery sorts coffees by flavour – a really handy system, which I haven't seen anywhere else. The flavours are also cleverly displayed on the coffee box so you know straight away what your filter will taste like. Plus, the package itself looks sweet!
You can find them at Joe's Coffee (Arnotts & Montague Street). Browse through a range of single origin coffees including Kenya, Costa Rica, and Brazil.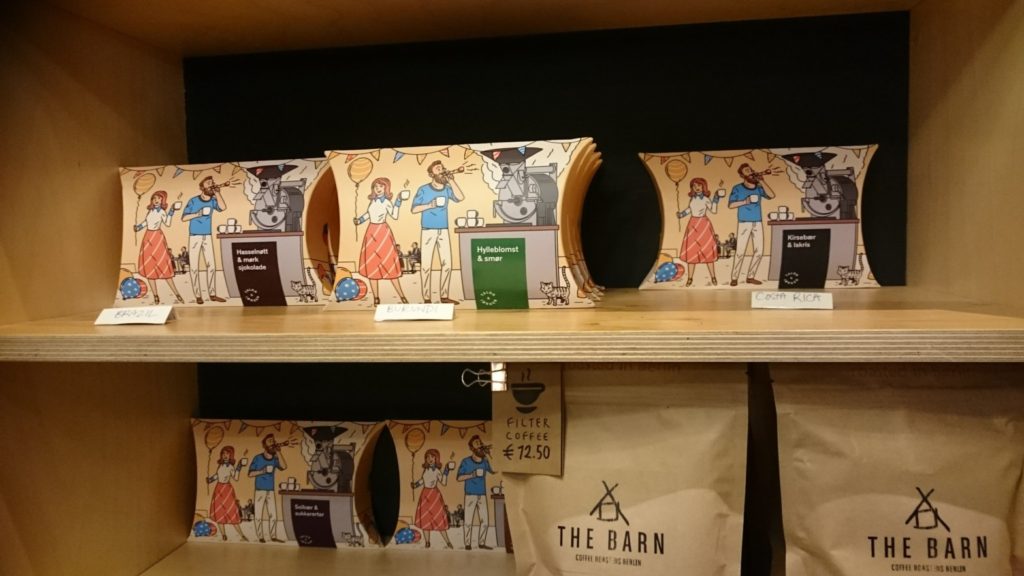 ---
Round Hill Roastery (Somerset) at Vice's Coffee (€13.50)
Located in Somerset, the roastery was founded in 2012. Round Hill Roastery is focused on single origin coffees. The team includes recipes (espresso or filter) under each product on their website to help us prepare that perfect cup.
Wrapped up in blue, Round Hill Roastery brings two Ethiopian coffees to our table. Chelchele Kochere (natural) tickle our taste buds with rosewater, strawberries and some citrus zing. Sidamo (washed) looks like a winner for espresso-based drinks thanks to its chocolaty flavour and floral notes.
---
Neighbourhood Coffee (Liverpool) at Two Boys Brew (€12 – 12.50)
Set up by Chris Holloway and Edward Peck, Neighbourhood Coffee lives and breathes coffee. They not only roast but also train people in the art of coffee making. The guys bring single origins and blends to the table, each prepared with love and care. Plus, the coffee names are pretty spectacular: Born Sippin', This is How We Brew It... Talk about coffee with attitude.
Grab your bag pronto from Two Boys Brew today.
Have you tried some cool coffee recently? Spill the beans and let me know in the comments.