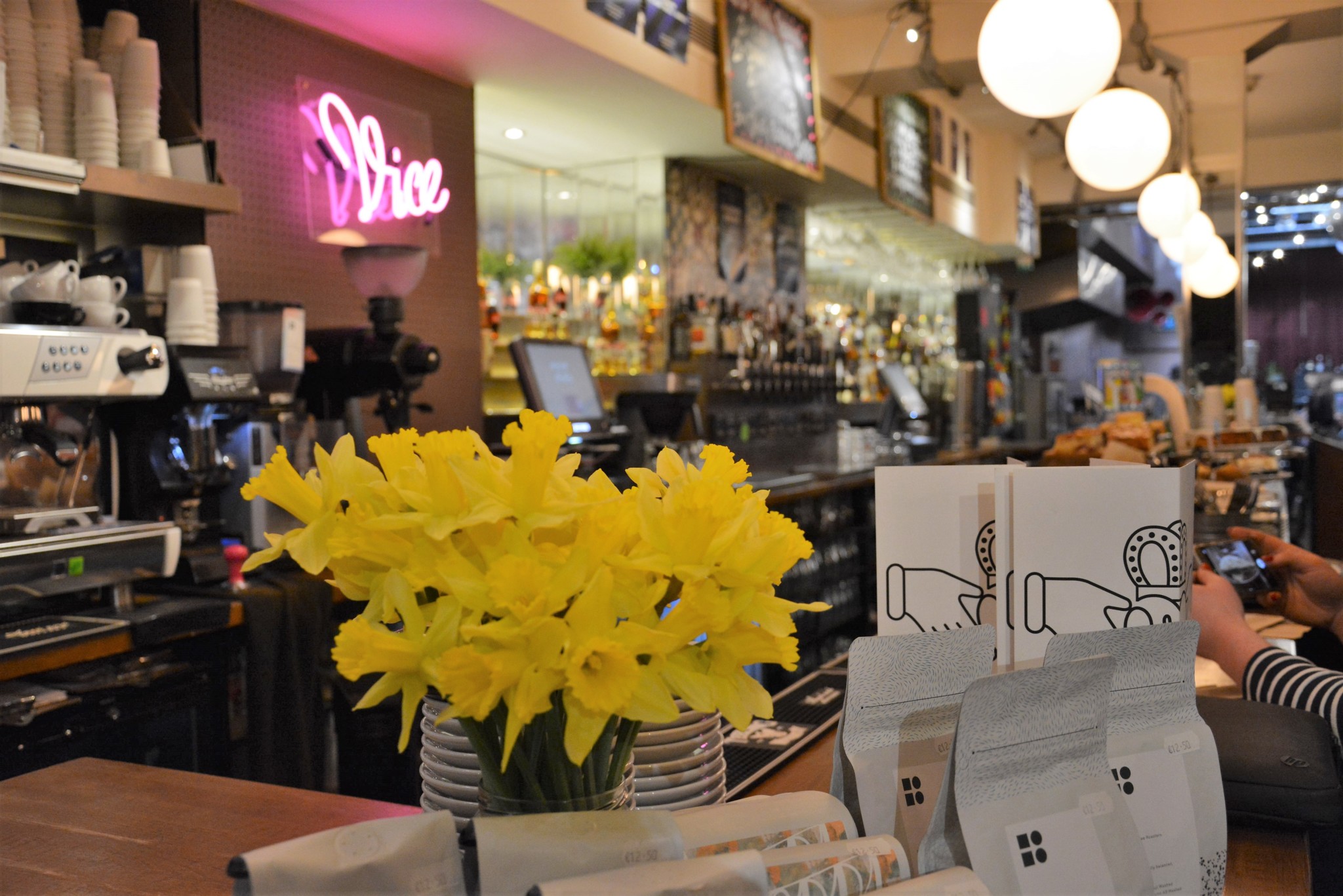 Vice Coffee, one of my favourite coffee hubs in Dublin, celebrated its fifth birthday last month. They did the only way it was appropriate: with a bang, in style and thoroughly caffeinated.
As part of the celebrations, the Vice Coffee gang ran a latte throwdown event. 16 participants, 1 prize. From the legends of the coffee scene to fresh faces, the venue was buzzing. There was a lot of creations, milk steaming and giggles. Some mind-blowing pours, others rather creatives. The winner, in the end, was Reda Matiejunas (congratulations once again!) She was amazing, as always.
The night wasn't really about the skills, although all the participants had them for sure. It was about sharing the moment. Well, celebrating half a decade of moments, to be more exact. All of that time filled up with pours, laughs, shared tears, greetings and goodbyes. It is astonishing to see what a place like Vice Coffee can do.
Iconic, beloved, funky, full of life. Vice Coffee is many things to many people. For me, this Dublin coffee house holds a special place in my heart. One of the first places to visit after a holiday, a Christmas break or being sick. It is partly because of my almost daily habit of having a coffee there. Initially, due to proximity to my work, it was a spot of convenience and good coffee. Soon, however, I developed affection for this place. Tom, Veronica, Barry and Andy bring the wondrous energy and they always make you feel welcome. Thanks for that.
A